Tit wobbles again. I drop to my knees and shake my head regretfully at Adam, the instructor. Even getting up from the ground to dry land is a big deal these days; I'm not at all sure I can do this on the water. Paddleboarding (SUP) is one of the fastest growing water sports in the world and so – perhaps recklessly – I decided to give it a try.
I'm taking part in a paddleboard (or SUP-nic) picnic off Bangor in Northern Ireland, a 40 minute easy coastal train ride to East Belfast (£ 6, translink.fr). The better-known Antrim coast regularly draws tourists, but the less visited north has a rugged green shore, sandy coves, pretty towns, and frequent trains. Rows of candy-colored houses line Bangor Bay, and a few inches from my board, a contemptuous cormorant plunges gracefully under the water.
"Don't worry. Take your time," Adam reassures me. My knees are getting uncomfortable; I try again and suddenly I'm standing on what turns out to be a remarkably stable surface and paddling freely towards the water. A seal playing in the waves and a sailboat drifts on the horizon.
Brunch features thick smoothie bowls, topped with passion fruit, banana, homemade granola and peanut butter (£ 6.95), Bearded goat, a Bangor cafe that opened a year ago. Iain McCarthy, who founded Bangor SUP center in 2019, constantly imagining new local partnerships and activities to do on the water: yoga, mindfulness, poetry workshops, karaoke (two-hour paddle lesson £ 40).
Quiet and close to coastal wildlife, the SUP is also ideal for bird watching. Black murres, with their distinctive scarlet legs, are locally common enough to be referred to as Bangor penguins. They nest in holes in the wall of the marina and I watch them dive and swim under the glassy surface of the water.
In the afternoon, I walk 10 minutes uphill from the port to the free North Down Museum, with his Bronze Age swords and his model of Bangor Castle in sugar lumps. Nearby, through redwoods and rhododendrons, is a restored walled garden (free). Roses and clematis climb arches leading to a fountain in the middle, and each neighborhood has a different feel: in one, an orchard surrounded by herbs drops red apples into marigolds and wilted blueberries. In another, there are clipped boxwoods and formal clumps of snapdragons; a third has banks of fragrant sweet peas, striped yellow squash, bright green and crimson Swiss chard and ripening peaches under glass.
Back on the seafront, I find ephemeral studios and new street art. Right next to the marina, with its bell tower and swan-shaped fun park pedal boats, I stay at the Dirty Dog (double from £ 99 B&B). My room has a view of the sea which fills the large picture window and a jar of homemade cookies. I am sitting in one of the armchairs watching the sun set over Belfast Lough. After dark I hear the waves on the rocks outside and see flashing street lights and a flashing lighthouse on the Antrim side of the water. At the bistro on the ground floor, I eat scallops caramelized with cauliflower in hazelnut oil with herbs and – the next morning – a bowl of berries in yogurt from the cows of the Domaine de Clandeboye three kilometers away.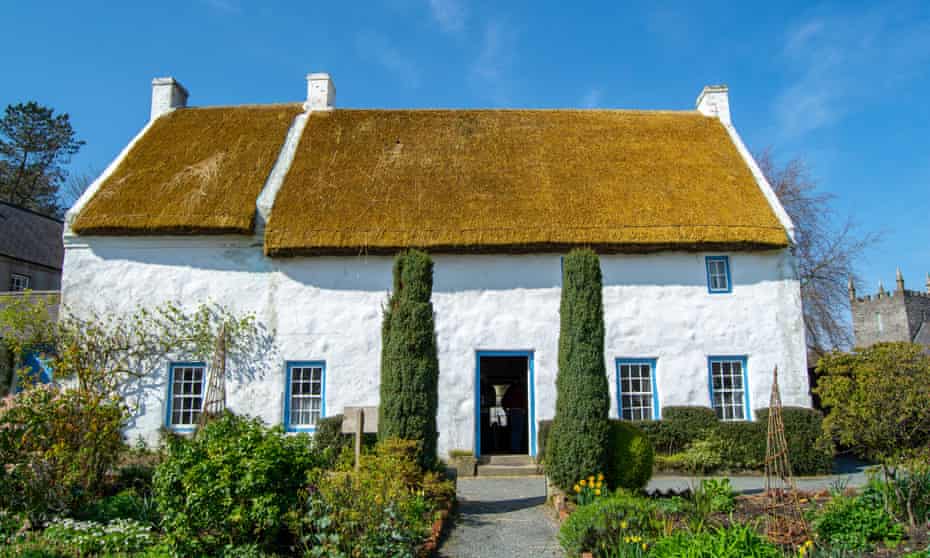 Two yellow shipbuilding porticos have dominated Belfast's cityscape since 1969 and 1974. They mark an impressive start for the next day's sightseeing after a 30-minute train ride from Bangor. Known as Samson and Goliath, they are currently surrounded by a huge construction site, which allows me to have a good look from all angles as I walk through the gleaming Titanic Quarter, Northern Ireland's largest regeneration project.
The RMS Titanic was designed and built here and set sail in 1912. Today, thousands of shards of aluminum suddenly glow in the sunlight on the walls of a huge 2012 museum dedicated to engineering, construction, to the icy fate and consequences of the Titanic (£ 19.50 for an adult / £ 8.75) child, titanicbelfast.com). Cutting-edge exhibits include a flight through the deafening shipyard, Edwardian street scenes, interactive rivet exhibits, and a rusty steel wall in the atrium that helps evoke the current state of the ship, two and a half miles under the sea.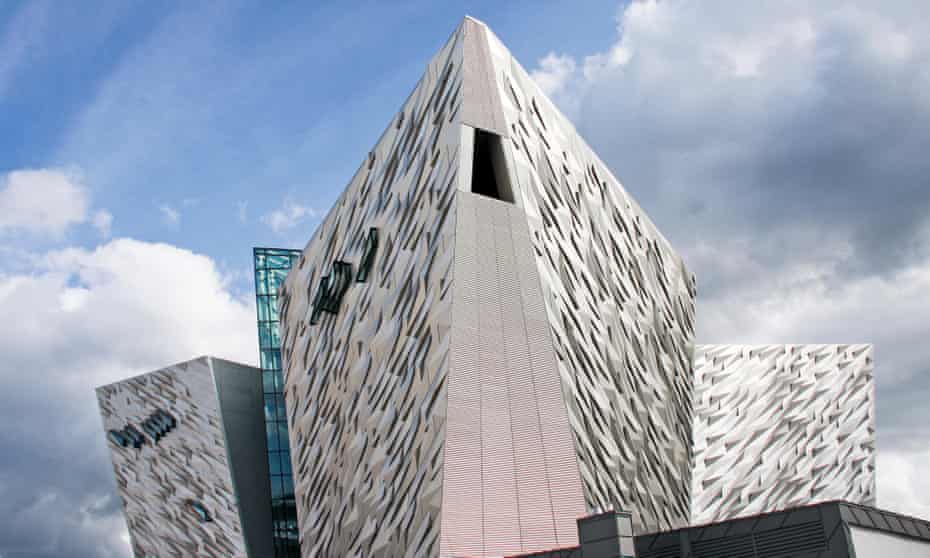 There is a poignant recovered hot water bottle, as well as a soup tureen and porthole, from the Titanic to the Ulster Transport Museum (£ 7.88 / £ 4.81 for adults / children), 10 minute train ride back to Bangor. This massive collection of Cultra station trams, steam trains and schooners opened a new gallery at the Museum of Innovation this summer, which houses an original DeLorean sports car of Back to the Future fame.
Over a bridge and a 10-minute walk from a wooded alley, the Ulster Folk Museum (£ 7.88 / £ 4.81) stretches from an elegant town square to rolling fields of sheep and barns full of newly weaned piglets. Almost all the houses and gardens can be visited. There are roosters scratching under the currant bushes outside the Coshkib hill farm and crisp soda bread on an aromatic grass fire in the thatched-roof rectory. The costumed staff, knitting by the fireside, serving in the candy store or threading an old loom, are so relaxed and natural that I see two children picking blackberries and wonder for a moment if they are volunteers or visitors.
Each of these museums is designed to provide a full day of family fun, so by the time I visited all three I was suffering from a serious museum leg problem. But the coastal path beckons me, so I go down to Helen's Bay and follow the creek through the deep Fern Ravine of Crawfordsburn Country Park down to the sea, and turn right next to the beach for three miles on the North Down Coastal Trail.
It was in the spring the last time I hiked this part of the coast. Hyacinths and wild garlic flowed through the woods by the water's edge to the low cliffs covered with sea roses. From now on, the hedges are variegated with fuchsia and sections of orange montbretia stand out on the grassy promontories, but the beech leaves turn yellow and the flowers give way to sloes and rosehips. Arrived in Bangor, sore feet and hungry, but delighted, I enjoy three dishes at Underground dinner, memorably kicked off by a cone of crispy fish skin poppadum with salt and vinegar fries (£ 3.50).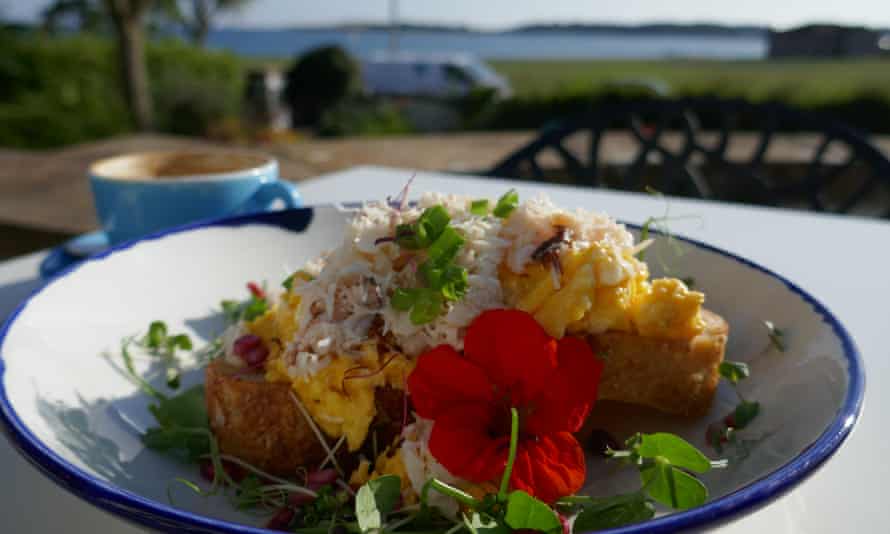 On my last morning, I take a walk on the colorful Bangor terraces to Ballyholme beach for a swim. Coffee then at Starfish Cafe comes with a view of the palm trees from the garden down to the bay, sheltered by the green arm of Ballymacormick Point, where the coastal path continues. For brunch, I have Copeland Island crab and salted scrambled eggs, stacked on toasted sourdough with pea shoots, spring onions, edible blossoms, and a small bowl of chili jam (6, £ 75). It's pretty much perfect.
Starfish is popular and the nearby plaza attracts joggers and dog walkers in the sun, but the beach is nearly empty. From the train back to Belfast later, the blue-green views are more appealing than ever. Every little stopover, with its gabled station pavilion or its luminous flowerpots, is tempting. I get off at Holywood, where the High Street is lined with independent shops and cafes. People drink espressos outdoors and the Secret market has purple cauliflower, local red beets and September Armagh strawberries.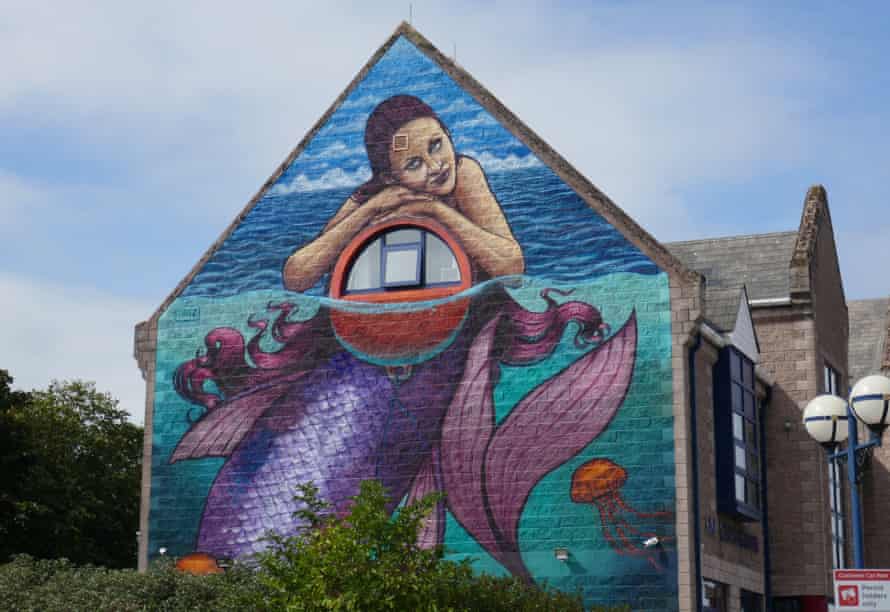 I grab a cone of Morelli lemon sorbet under the tube to the water's edge to say goodbye to the sea. The hills of Belfast roll on the horizon with rugged and beautiful Cave Hill in the middle. Near shore, squeaky black and white oystercatchers chase each other across the waves, their long orange beaks like carrot noses on snowmen, and a curved-billed curlew digs deep in the sand. On the water between distant hills and rocky foreshore, a paddleboarder glides serenely on the lough.